Children of the Dump
Online Quiz Night
Thursday 4th February 2021
7:30PM
Please join us for the online Quiz on Zoom on Thursday February the 4th from 7.15pm.
The Children of The Dump monthly Online Quiz is to help support the work of transforming children's lives in Manila through education.
Log in at 7.15pm on Thursday the 4th February to be allocated a Team room.
Remember to email your Team Name and team members names in advance with the name of 1 person from each location (Zoom Device) who will be joining to 
office@childrenofthedump.org.uk
If an online quiz is still your idea of hell, then a donation of £3 so that you 
DO NOT
 have to participate would be a real benefit to the children in Manila.
We suggest a minimum donation of £3 per person and payment can be made here.
http://bit.ly/CotD4thFebQuiz
Don't have a Team? Individual quizzers are more than welcome, just email 
office@childrenofthedump.org.uk
 and we will assign you to a team of likeminded fun quizzers.
Just click on the link below at about 7.15pm to join the quiz. There is no need for you to have a paid Zoom account.
To Join Zoom Meeting Quiz Nights
https://us02web.zoom.us/j/85356160693?pwd=SHRVbmpsR2k2ZTcvT2ZDUDliQmJBZz09
Meeting ID: 853 5616 0693
Password: 752288
Please tell your friends the name of the team, so when they join the quiz, they can be put into the correct Team room.
Further details of future quizzes can be found by visiting
https://www.facebook.com/pg/childrenofthedumpmanila/events
or by visiting our events website page 
https://childrenofthedump.org.uk/events/
Please feel free to share this email with family and friends.

Best wishes
John Busby
Charity Manager
+
CHILDREN OF THE DUMP UPDATE
As you may have seen on the UK news in the last few days, the situation in Manila is becoming critical for the families who rely on scavenging to survive. The President, Rodrigo Duterte has sanctioned the use of lethal force to keep his country of 100 million people in lockdown and extended it until the end of May at the earliest.
Recent donations have contributed to ensuring that the students and families of Children of the Dump have received 5 food parcels over the initial 9 weeks of lockdown.  Without this support many families would have been in an unimaginable position, with no food or clean drinking water and young children to feed.
Donations have helped provide emergency food parcels containing, rice, canned goods, noodles, drinking water, soap, and shampoo. This has been sourced by three Children of the Dump staff who have lockdown passes that allows them to travel within the local area to buy provisions.
Attached are three photos showing the food distribution.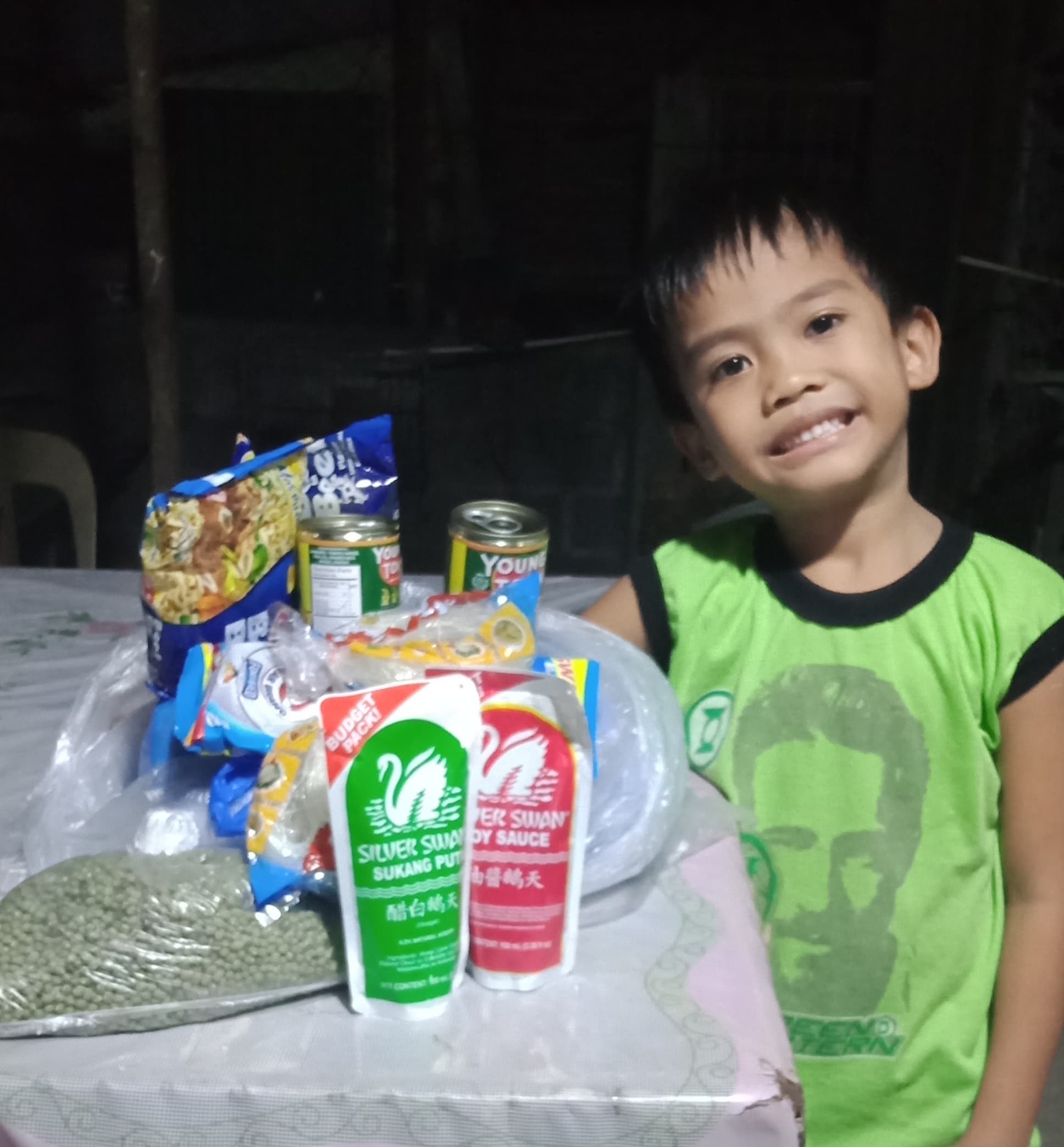 Children of the Dump has worked in the Philippines since 1975, providing loving care, family support and education to hundreds of deprived children, many living in extreme poverty on the Payatas rubbish dump in Metro Manila. We currently have over 300 children in our care, some of whom have been abused, abandoned or neglected. Children of the Dump offers these children the chance to escape the cycle of poverty through education.

Since our work started, we have watched the children we support grow and develop into responsibleadults. We have seen them graduate from high school and college to join the world of work. Many of our students aspire to become teachers, social workers, nurses and policemen and some achieve this. We are proud of all of them. Children of the Dump prides itself in being a personal, friendly charity, which is small enough to know many of our supporters personally and makes sure over 80 pence of every pound is used directly for the children .
---
ASCT Newsletter November 2015
---